Outstanding Local Carpet Cleaner for Lemon Grove, CA, Homeowners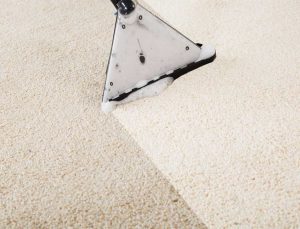 Your home is your happy place, and nothing feels as good as walking into a freshly cleaned room. When your floors are clean, you can breathe a sigh of relief knowing your space has been well taken care of. It's one less thing to worry about!
However, keeping your carpets clean is no easy task. When you're busy, how are you supposed to maintain your floors? That's where N.F. Carpet Care comes in. We are the most reliable carpet cleaner in Lemon Grove, California. Here's why:
We Only Use the Highest Quality Cleaning Solutions
A good, deep carpet cleaning shouldn't create a health hazard in your home. Some carpet cleaning companies associate a good cleaning with harsh chemicals, but not us! We use powerful cleaning equipment combined with non-toxic, residue-free, and biodegradable cleaning products. You can rest easy knowing your carpets are as clean and safe as possible for your family and pets.
We've Been a Family-Run Business Since 1980
N.F. Carpet Care was founded in 1980 by Nathan and his wife, Jerron. To this day, it's run by them in addition to their two children, Nate Jr. and Kathryn. Because we are a family-owned, local carpet cleaner, we understand the importance of community and the value of providing exceptional service at great prices.
When you call to speak with us, you never have to go through automated robot calls and multiple transfers to get your questions answered. You speak directly to us, and we get the job done as quickly and efficiently as possible.
We're the Carpet Cleaning Experts
With 40 years in the carpet cleaner business comes 40 years of experience. At this point, we've seen and done it all! No carpet is too challenging for us to clean. In fact, we're so confident in what we do, that you'll get "The Finest Carpet & Upholstery Cleaning or it's FREE!"
Contact Us Today
For more information about our carpet cleaning services for your Lemon Grove, CA, home, call us today. We even offer same-day carpet cleaning service.