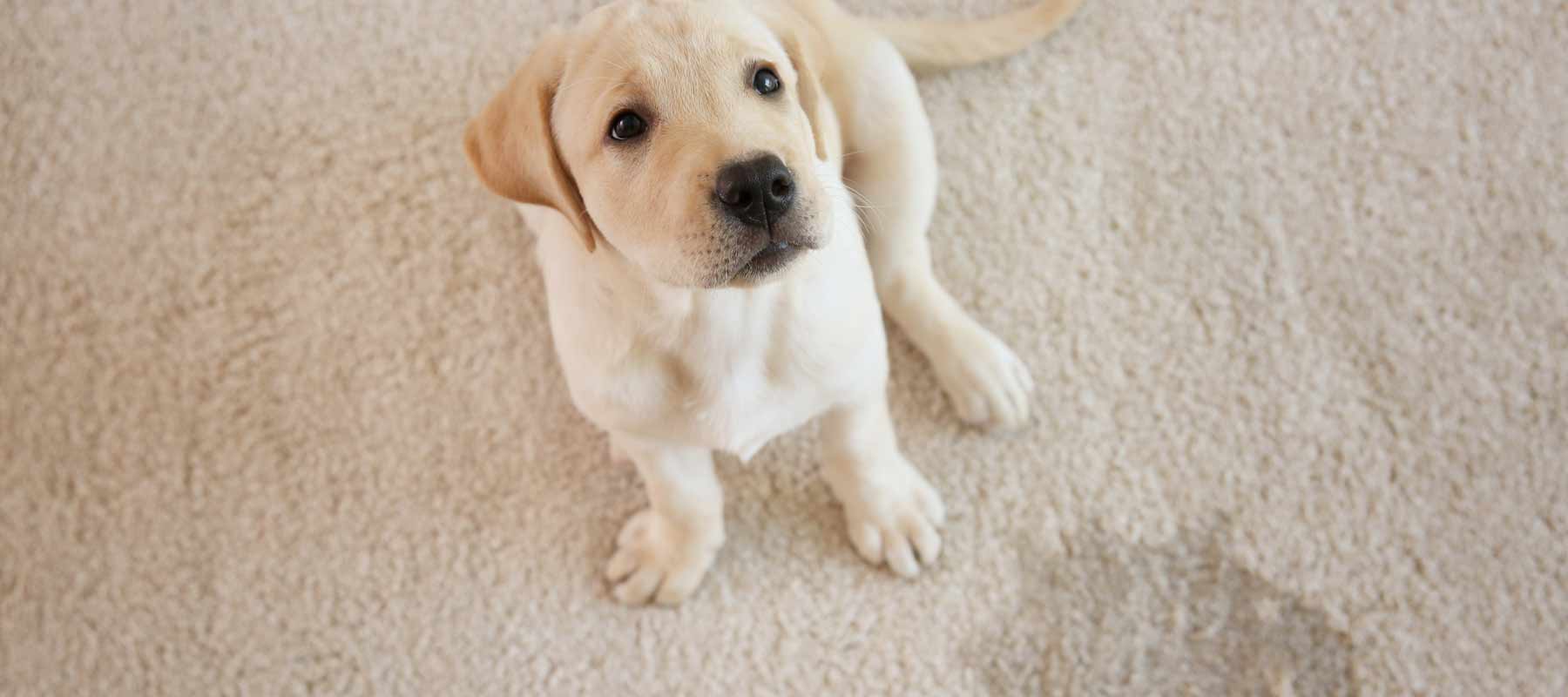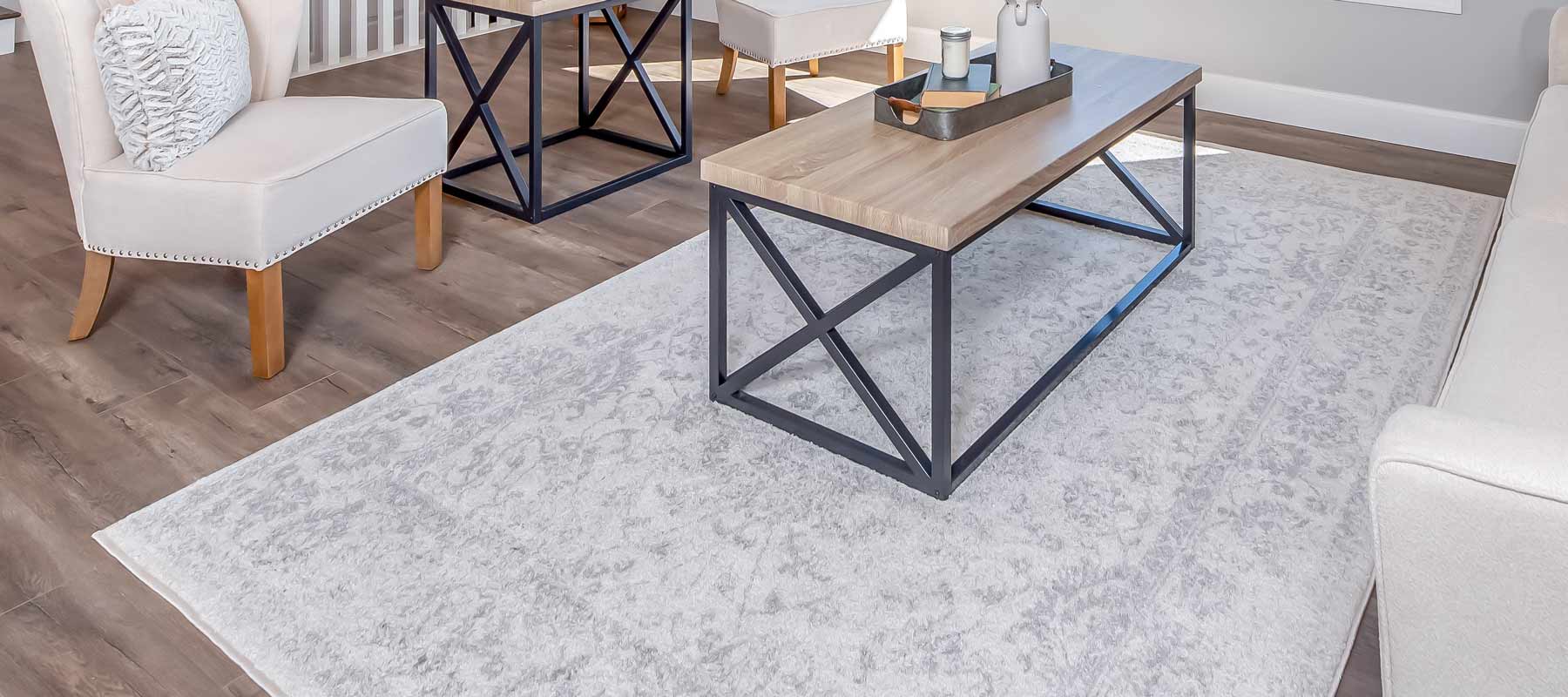 slide1
Clean Carpet makes a Healthy Home
slide2
Upholstery Cleaning for Real Life
slide-5
We'll Make Your Tile Shine!

San Diego Carpet Cleaning
Welcome - Who We Are
For over 40 years, residents throughout San Diego County have turned to N.F. Carpet Care for all of their cleaning needs. Our technicians are certified by the Institute of Inspection, Cleaning and Restoration Certification (IICRC) in the best methods for cleaning your home and, unlike many carpet cleaning companies, we're fully insured. We're also committed to using eco-friendly, non-toxic, biodegradable, and residue-free cleaning products to ensure that our cleaning services are safe for the whole family.
Carpet Cleaning
At N.F. Carpet Care, we understand that your carpets are a significant investment in your home or business. Our certified technicians use a comprehensive 10-step cleaning process to ensure that your carpets are cleaned thoroughly and effectively. From pre-inspection to post-cleaning walk-through, we take every step necessary to meet your specific cleaning needs. We also use eco-friendly, non-toxic, and residue-free cleaning products that are safe for the whole family.
Standing Out Among Local Carpet Cleaning Companies
At N.F. Carpet Care, we make it a priority to go the extra mile to ensure complete customer satisfaction. We've always wanted to be known as the local carpet cleaner that sets a high standard and meets it every time. Here's how we set ourselves apart from other companies:
Our technicians are all trained on Institute of Inspection, Cleaning, and Restoration Certification (IICRC) practices and have been certified by the IICRC.
We use non-toxic, biodegradable, and residue-free cleaning products, which are all strong enough to handle tough stains, but better for the environment and your family's health.
We follow our signature 10-step process to ensure comprehensive cleaning.
We offer a 100% money-back guarantee and, unlike other companies, we're also insured to give you the most peace of mind possible about your job.
We offer:
Tile and Stone Cleaning
Tile and stone can add a touch of elegance to any room, but they can be difficult to maintain without professional help. At N.F. Carpet Care, we use specialized cleaning solutions and equipment to restore the beauty of your tile and stone floors. Our technicians are certified to handle all types of tile and stone and can clean your floors quickly and efficiently.
Upholstery and Mattress Cleaning
Upholstered furniture and mattresses are often overlooked when it comes to cleaning, but they can harbor dirt, allergens, and even bacteria. Our technicians are trained to handle all types of upholstery and mattresses and use specialized cleaning solutions to remove dirt and stains while being gentle on your fabrics. We also offer a fabric rinse to leave your upholstery feeling softer and smelling fresher.
Area Rug and Leather Cleaning
Area rugs and leather furniture can be a challenge to clean without causing damage. At N.F. Carpet Care, we use gentle yet effective cleaning solutions and methods to clean your area rugs and leather furniture. Our technicians are trained to handle all types of rugs and leather and can remove dirt and stains while preserving the natural beauty of your items.
Air Duct and Dryer Vent Cleaning
Clean air ducts and dryer vents are essential for maintaining good indoor air quality and preventing fire hazards. At N.F. Carpet Care, we use specialized equipment and techniques to remove dust, dirt, and debris from your air ducts and dryer vents. Our technicians are certified to handle all types of ductwork and can improve the efficiency of your HVAC system and dryer.
Carpet Stretching and Repairs
Wrinkles and tears in your carpets can be unsightly and hazardous. Our technicians are trained to repair and stretch your carpets to restore their beauty and safety. We use specialized techniques to repair holes, tears, and frayed edges and can stretch your carpets to remove wrinkles and bumps.
Deodorizing Services
Unpleasant odors can linger in your carpets, upholstery, and air ducts, making your home or business uncomfortable. At N.F. Carpet Care, we use specialized deodorizing products to neutralize odors and leave your home smelling fresh and clean. We can also provide deodorizing services for your car, RV, or boat.
Pet Odor Removal
Pet accidents can leave stubborn stains and odors in your carpets and upholstery. Our technicians are trained to remove pet stains and odors using specialized cleaning products and methods. We can also apply a protective treatment to prevent future accidents from penetrating the fibers of your carpets and upholstery.
Spot Dyeing
Stubborn stains on your carpets and upholstery can be difficult to remove without causing damage. Our technicians are trained to spot dye your carpets and upholstery to restore their color and beauty. We use specialized dyes that are safe for your fabrics and can match the color of your items for a seamless repair.
Wood Floor Cleaning
Wood floors can add warmth and beauty to your home or business, but they require regular maintenance to stay looking their best. At N.F. Carpet Care, we use specialized equipment and cleaning solutions to remove dirt and grime from your wood floors without damaging the finish. Our technicians are trained to handle all types of wood and can restore the natural beauty of your floors.
Our comprehensive 10-step cleaning process will have the carpets and other areas of your home looking and feeling cleaner than ever. This process includes pre- and post-inspection to make sure that we meet all of your specific cleaning needs.
From Our Family to Yours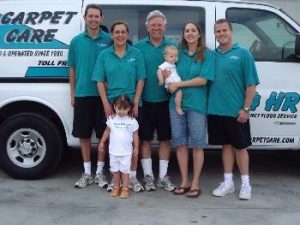 Since we first started working with customers throughout San Diego County in 1980, N.F. Carpet Care has always been completely family-owned and family-operated. We strive to provide an exceptional level of customer service on every job we do and we always treat our customers' homes and businesses as if they were our own. We think that's part of the reason why we have so many return customers, including customers who've have been with us from the very beginning. Plus, we never consider a job complete until we follow up to ensure your total satisfaction.
As one of the most tenured carpet cleaning companies in the area, we stand firmly behind our work and we're proud to offer an unbeatable, money-back guarantee when we clean your home. With N.F. Carpet Care, you'll receive "The Finest Carpet & Upholstery Cleaning or it's FREE!"
Put Your Trust in N.F. Carpet Care
For San Diego carpet cleaning services, you can rely on the skill and experience of N.F. Carpet Care. Contact us today to learn more about our cleaning services or to schedule a cleaning at your home.
Non-Toxic & Residue-Free Cleaning
Safe for the Whole Family!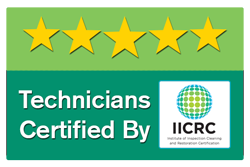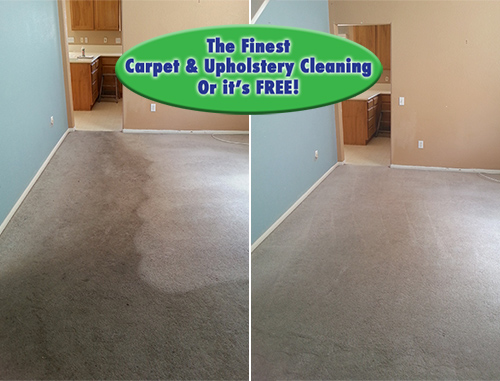 Our 10 Step Cleaning Process
1.) Pre-Inspect all areas to be cleaned and discuss areas of concern.
2.) Expert Pre-spotting and preconditioning to help loosen and emulsify soils for better cleaning.
3.) Pre-Groom (helps loosen soils)
4.) Use a super powered truckmount hot water, low moisture extraction process to remove soils.
5.) Included is a double drying process to remove as much additional moisture as possible so it dries faster.
6.) Followed by a FREE fabric rinse, to help items dry quicker and feel softer when dry.
7.) Speed Drying (when necessary & during the job) and Post Grooming.
8.) Post cleaning walk thru with client.
9.) IICRC Certified - Maintains Warranty.
10.) Non-toxic, soap free, residue free cleaning.
Frequently Asked Questions
How often should I have my carpets cleaned?
That depends on factors such as how many are in the family, are there pets and young children, eating or drinking in carpeted areas, and shoes not taken off before entering, just to mention a few. You want to clean them before they show signs of visible soiling. If the carpets appear soiled, there is really too much soil in the carpet. Remember - soil - is abrasive and it wears down and cuts away at your carpet fibers which means your expensive investment is wearing out faster. Carpet manufacturers such as Shaw Industries, (the world's largest carpet manufacturer), suggests that residential carpets be professionally cleaned using the truck mounted low moisture hot water extraction method at least every 12-18 months. In some cases it might be necessary to clean carpets two or three times a year.
How long will it take for my carpets to dry?
The actual dry time will depend on things such as how soiled the carpet is, how hard or easy it cleans, how thick of a pile, closeness to beaches, even how humid the weather is. At N.F.Carpet Care we always include FREE with every cleaning our exclusive double drying process which helps extract extra moisture to help carpets dry faster. We also include a FREE fabric rinse that helps carpets to dry faster and to feel softer when they are dry. The drying process can be speeded up by getting lots of air movement on your carpet - which is something we recommend after every cleaning. Opening windows, using fans and on humid days, the air conditioner is a great help. The more air movement the faster it will dry. Usually carpets should be dry between 2-24 hours depending on how much air movement is provided. Some heavily soiled carpets may take longer. It is important to not just close up your house after the carpets are cleaned with no ventilation or air movement. This only traps moisture making it take longer for the carpets to dry.
How long do I have to stay off the carpets after they are cleaned?
It is not necessary to stay off the carpets for a specified amount of time after cleaning. But be sure that if you need to walk on the carpets that you remove street shoes or shoes that are soiled on the bottom so as to not get soil on the freshly cleaned carpets. We recommend shoes that you only wear indoors or to clean the bottoms of your shoes before coming in on the carpet. Some people prefer to wear socks. But use caution either way - floors can be slippery when going from damp carpets to hard surface floors and we don't want anyone to slip and fall. We do recommend that no rugs or mats be placed on the carpet for at least 48 hours to insure that they are completely dry and to avoid any color transfer or other discoloration from the rugs or mats onto the carpet. Also for health and safety reasons it is preferred that small children and pets be kept off the freshly cleaned carpet until they are completely dry.
Are your cleaning products safe?
We have chosen to use cleaning products that leave zero residue, designed specifically for carpets, upholstery and tile that will do the best job and yet are non-toxic, bio-degradable or earth friendly, natural and are safe for all of our clients and even our technicians (who are around them everyday!) For those clients who have allergies and other sensitivities we offer an optional anti-allergin rinse.
Can you remove all my stains?
With every cleaning we do, we always include prespotting and preconditioning of all spots and heavily used areas of your carpet and upholstery. However, due to dye characteristics, pH effects, oxidation and other reactions, some stains may be improved but not completely removed. That's because stains are made by substances that adversely and sometimes permanently affect the fibers or dyes of your carpet and upholstery. Even though no company can guarantee that a stain can be completely removed, our technicians will do their best if possible, to improve it and if that is not possible they will discuss with you which ones we feel are permanent. In cases of bleach spots, red dye spots, ink spots, or gum spots, many of those can be taken care of with optional services. We can do red dye removal, ink removal (when not previously spotted), gum removal and even spot dyeing of some types of carpet. For stains with no other options, we can also surgically remove (as in patch) the offensive area and replace with an unstained piece of carpet that you provide.
Why choose N.F. Carpet Care?
One of the main reasons is we are family owned and operated. That means me (I've been cleaning for almost 33 years), or my son (who has been cleaning for over 20 years) will be doing the work for you. Not someone recently hired with no experience. Because we personally do the cleaning and like what we do, we work harder than anyone we could hire. That's the foremost reason you're going to get the best job, our name and reputation are on the line. Our commitment to our clients is to give them the best cleaning and the best service they have ever had. We say "The Finest Carpet and Upholstery Cleaning or it's FREE!" and we mean it. We are IICRC certified and with our many years of experience, know best how to clean your carpets and upholstery to get the absolute finest results. We treat our clients the way we would like to be treated. So that means we will never be pushy, trying to get you to purchase extra services, unless you want them. But we will be upfront when it comes to the services you want or request and their pricing and also about the results you can expect from your cleaning. As stated on our "About Us" page, excellent carpet cleaning equipment is available to just about everybody who wants it. But what makes the big difference is how they use that equipment. It takes skill, technique, experience, commitment and most importantly time to do a good job. Some cleaners like to say they do a 5 step, 9 step or even a 12 step cleaning process. At N.F. Carpet Care we don't limit the amount of "steps" we take. We take every step possible to get your carpets as absolutly throughly clean as they can be. We guarantee it! We have been in business since 1980. So that means we are here to stay. And we are concerned about our reputation. The only way to keep a good reputation is to do the kind of work that people are looking for - that would include the best value for the price. As you may have heard before - Price is what you pay, Value is what you get. You don't want to waste your money getting inferior service (at a too good to be true price) and we don't want you to either! We also guarantee our work 100%. We want you to be thoroughly satisfied. We guarantee to do the best job possible for you. If we can't get a spot out (really a stain), then no one can! If for some reason a spot comes back, (we give you up to 30 days) we will promptly return to touch it up for you.
"Exceptional customer treatment & the very best possible service! Our carpet has never looked this good! We were happy with the on-going telephone communication that kept us informed of server's arrival time & our preparation advice as well. One of the benefits that I value the most about using NF Carpet Care is that our carpet has never been this clean! It looks like new & we know who we'll call next time!"
~ Jere E, San Diego
"I am very happy with NF Carpet Care. They showed up on time, were very polite. The carpet was very clean and smelled much better. They were scheduled to arrive between 2:00pm and 5:00pm. They arrived at 2:00pm. Before, my carpet smelled of dog urine. Now, I'm not embarssed when people come over. The carpet looks new again. So it's almost like having a new place - I bought curtains so it really looks great."
~ Linda C, Spring Valley
"Very good - Actually, Excellent. I Had a small fire some years ago & my carpet was embedded with soot, which they were able to completely remove. Loved the way my carpets smell. Wonderful cleaning! I have 4 dogs & several cats, so odor can be a problem. I liked how fast & efficient they were too."
~ Diana R, National City
San Diego Carpet Cleaning